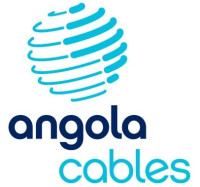 Source: Angola Cables |
Angola Cables expands South Africa presence
New Point of Presence (PoP) in Cape Town complements Johannesburg PoP to address local demand and expand peering capabilities
This expansion will give us the ability to attend to local Internet and content demands, as well as enhancing our peering activities in the region
CAPE TOWN, South Africa, November 8, 2017/APO Group/ --
To further expand its network reach and peering capabilities, Angola Cables (www.AngolaCables.co.ao) announced today that it expects to establish a Point of Presence (PoP) in Cape Town before the end of the year. After almost a year of operations in South Africa, the company has seen exponential growth in its customer base. Currently with a PoP in Teraco in Johannesburg, increasing demand has resulted in Angola Cables' decision to develop a PoP infrastructure for customers based, or with operations in, Cape Town.
"This expansion will give us the ability to attend to local Internet and content demands, as well as enhancing our peering activities in the region," said Darwin Cost, product manager at Angola Cables.
Re-orienting global data flows and localising content
A fast-growing wholesale provider of Internet services in sub-Saharan Africa with a growing global infrastructure – including the Monet and South Atlantic Cable Systems (SACS) (http://APO.af/MzzUXi) – Angola Cables is firmly focused on growing its presence on the continent. The company is also expanding African-based clients' presence overseas. With the completion of SACS in mid-2018 and Monet this year, the company will pioneer the fastest routes between South Africa and Brazil and the USA. The company has also developed a 'EuroRing' to provide African companies with improved connectivity to Europe, including access to the major cloud services providers and content providers.
"Angola Cables is spurring the growth of a number of telecommunications markets in Africa, and as we improve Internet connectivity to and from the continent, we are bringing leading content closer to African users" adds Costa.
Distributed by APO Group on behalf of Angola Cables.
Media contact:
Andrew Fletcher Cole
Atmosphere Communications
AndrewC@Atmosphere.co.za
+27 (0)79 483 3208
About Angola Cables:
Angola Cables (www.AngolaCables.co.ao) is a multinational telecommunications company founded in 2009, who operates in the wholesale market and whose core business is international transmission capacity in Submarine Cable Systems and IP Transit. SACS, Monet and WACS, three cable systems operated by Angola Cables, interconnect four continents (South America, North America, Africa and Europe). Angola Cables runs Angonix, an Internet Exchange Point located in Luanda and third largest in Africa. Angola Cables also manages two Tier III data centres, in Fortaleza (Brazil) connected to SACS and Monet and in Luanda, connected to SACS and WACS. For more information, visit www.AngolaCables.co.ao.