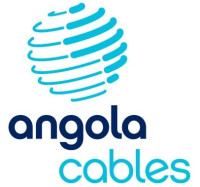 Source: Angola Cables |
Global leader in online gaming selects Angonix, Africa's third largest IXP
Angola's largest IXP welcomes i3D.net as its first remote peering customer
i3D.net continues to build a stronger presence in Africa as one of the few truly global providers with extensive local presence throughout the African continent
LUANDA, Angola, October 13, 2017/APO/ --
Angonix (www.Angonix.net), Angola's largest Internet Exchange Point (IXP), today welcomed i3D.net as its first remote peering customer. i3D.net is a managed hosting provider specialising in online gaming that hosts tens of millions of players for game publishers on the Microsoft Xbox and Sony PlayStation networks. i3D.net joins 17 other companies at Angonix, Africa's third largest IXP.
According to Darwin Da Costa, project manager at Angonix: "With the Remote Peering services from Angola Cables, online gamers in Angola will enjoy an improved gaming experience with a much reduced latency. It is the first phase as we look forward to eventually having i3D.net establish a local infrastructure in the country."
$100 billion global market
This year, global revenues in the games market – including Massively Multiplayer Online (MMO) games that support thousands of players at a time playing over the Internet – will total $109 billion, a growth of 56% over the past five years (Newzoo: http://APO.af/R986b4). Accounting for the majority of the online gaming market, MMOs are expected to have a value of $27 Billion (USD) By 2025 (The Insight Partners).
Whether on smartphones, PCs or consoles, the growth of the global online gaming market is expected to consistently be above 10% until 2023 with the availability of better gaming infrastructure as one of the primary drivers propelling the growth prospects of this market (Technavio).
i3D.net CEO Stijn Koster adds, "i3D.net provides services to a variety of online video gaming publishers, aggregating a large number of games that can be played on our infrastructure. We are always working to bring content as close to the end user as technically possible and welcome the opportunity to partner with Angola Cables and the Angonix Internet Exchange Point. i3D.net continues to build a stronger presence in Africa as one of the few truly global providers with extensive local presence throughout the African continent."
Online gaming growing in Africa
With year-on-year revenue growth of more than 25%, AMEA (Asia, Middle East and Africa) is a fast-growing region for online gaming. With more than 336 million gamers and an online population of over 585 million, it will see revenues of about USD 4.0 billion this year. Only three African countries are in the top-60 countries for online gaming revenues, but as infrastructures continue to improve, these rankings are expected to improve. Currently, South Africa is ranked number one on the continent (55th globally) with revenues of $120 million this year, followed by Algeria (ranked 57th globally) with revenues of $103 million and Morocco (ranked 59th globally) and revenues of $84 million in 2017.
Beyond Africa
Latin America will be the second fastest growing region in 2017, with a year-on year growth rate of +13.9%. The region's 205.7 million gamers will spend a total of $4.4 billion this year, making up 4.1% of global revenues. The mobile segment is the largest revenue shareholder, up 34.6% year on year. This impressive growth is set to continue as revenues for smartphones and tablets increase toward 2020, driven by rapid growth of the mobile segment and increasing internet penetration. Over 80% of all LATAM gaming revenues are generated by the top five countries in the region, with Mexico taking the first spot with $1.4 billion in revenue and Brazil in second place with revenues of $1.3 billion.
Distributed by APO Group on behalf of Angola Cables.
Media Contacts:
Andrew Fletcher Cole
andrewc@atmosphere.co.za
+27 (0)79 483 3208
Emile Schouwstra, CCO
marketing@i3d.net

About Angonix
In operation since March 2015, Angonix (www.Angonix.net) is the third largest Internet Exchange Point (IXP) in Africa. Located in Luanda, Angola, it acts as a bridge between the continent and the rest of the world by providing a carrier-neutral Internet hub to interconnect global networks, network operators and content providers and other organisations with their own Autonomous System Number. For more information, visit https://www.Angonix.net.

About Angola Cables
Angola Cables, Angola Cables (www.AngolaCables.co.ao) is a multinational telecommunications company founded in 2009, which operates in the wholesale market and whose core business is the commercialisation of capacity in international circuits for voice and data through Submarine Cable Systems. SACS and the Monet cable system will interconnect three continents (South America, North America and Africa) as well as a Tier III data centre in Fortaleza to interconnect the cable systems. Angola Cables also runs Angonix, a neutral Internet Exchange Point located in Luanda, which interconnects global networks and content providers. Angola Cables also manages Angonap, a neutral data centre located in Luanda and the company's traffic exchange point in Angola. For more information, visit http://www.AngolaCables.co.ao.
About i3D.net
i3D.net is a global performance hosting provider founded in 2004 and now operates 10,500 servers in 26 data centers worldwide. We provide 24/7 support and offer cloud servers, co-location, dedicated server hosting, game servers, web hosting and specialty solutions such as MPLS and IP Transit. i3D.net excels in the gaming niche market hosting tens of millions of players for game publishers on the Microsoft Xbox Live and Sony PlayStation Network.