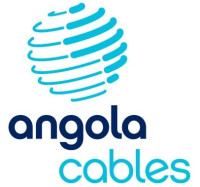 Multimedia content

Images

(4)

Jacques Vabre Regatta: Symbolic sail for sole African boat [1]
Jacques Vabre Regatta: Symbolic sail for sole African boat [2]
Jacques Vabre Regatta: Symbolic sail for sole African boat [3]
Jacques Vabre Regatta: Symbolic sail for sole African boat [4]
Source: Angola Cables |
Jacques Vabre Regatta: Symbolic sail for sole African boat
Brazilian/Angolan crew set to compete in trans-Atlantic race
Angola Cables faces intense global competition and must adapt to changing conditions by moving fast and strategically
LE HAVRE, France, October 31, 2017/APO Group/ --
The only African entry in the challenging Transat Jacques Vabre (www.TransatJacquesVabre.org) regatta is set for symbolic sojourn on behalf of its sponsor Angola Cables (www.AngolaCables.co.ao). As a race that connects two continents, the bi-annual competition will see Angolan Dr José Guilherme Caldas skipper Mussulo 40 – a 40-foot yacht – to Salvador, Brazil, the home town of his sailing partner Leonardo Chicourel. The two-man crew will be representing Angola Cables, a company building a 'digital bridges' between continents.
"While we are building connectivity across the Atlantic, our sailing team is testing the waters," notes António Nunes, CEO of Angola Cables. "With this race, we have a symbolic connection between continents, a fitting reminder of what we do as a business. We crossed the Atlantic from Africa at beginning of the year and now we are crossing the Atlantic from Europe".
Navigating some of the toughest seas, the two-man crew will face a demanding course that will see their skills (and bodies) tested by extremes in weather and sailing conditions as they cross the equator and the second largest ocean on Earth. They will be competing against 16 other boats in their category.
From trading coffee to data
Departing 5 November, the competitors will navigate a 4350-mile course, tracing a traditional coffee trading route between France and Brazil. "Much like the departure point Le Havre – a leading French port established to trade with America – Luanda is developing a leading telecommunications hub in Africa to 'trade data' between continents," observed Nunes.
According to Skipper Caldas: "Our participation in the event will require a double shot of courage and conviction as we aim to compete with the other boats. We did well during this year's Cape2Rio race and look forward to enjoying a similar performance in the Transat Jacques Vabre."
Team Angola Cables: loyal supporters of sailing
Mussulo 40 is one of two yachts sponsored by Angola Cables. The company also supports the sailing schools in Luanda Sailing Club as one of its corporate social responsibility initiatives.
"Competitive sailing is all about planning, strategy and speed. Like the sailors on Mussulo 40, Angola Cables faces intense global competition and must adapt to changing conditions by moving fast and strategically. It is why we're involved in ocean racing, as we cross the Atlantic to build the intercontinental connections and collaborations," concludes Nunes.
Distributed by APO Group on behalf of Angola Cables.
Media Contacts:
Andrew Fletcher Cole
Andrewc@Atmosphere.co.za
+27 (0)79 483 3208
About Angola Cables:
Angola Cables (www.AngolaCables.co.ao) is a multinational telecommunications company founded in 2009 that operates in the wholesale market, whose core business is the commercialization of capacity in international circuits of voice and data through a system of submarine cables. It is one of the largest shareholders of WACS (West Africa Cable System), providing operator-level services to operators in Angola and sub-Saharan Africa, quickly becoming one of the leading wholesale IP providers in the region.
SACS and Monet – two new projects from the company - will interconnect three continents (South America, North America and Africa) at its data center in Fortaleza, a Tier III type facility.
For more information, visit the Angola Cables website: www.AngolaCables.co.ao.