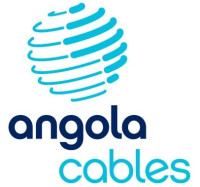 Source: Angola Cables |
South Atlantic Cable System begins the deep-water installation
First-of-its-kind cable connecting Africa and South America 75% complete
SACS presents an opportunity for Angola to become one of the telecommunications hubs in sub-Saharan Africa
LUANDA, Angola, November 7, 2017/APO Group/ --
South Atlantic Cable System (SACS), the first submarine cable system across the South Atlantic is in the final stretch of its installation between Africa and South America. Angola Cables (www.AngolaCables.co.ao), the company overseeing installation and the operations of SACS, and NEC Corporation (http://APO.af/7AYzHU), a Japanese system integrator of highest quality fibre optic cable systems and the turn-key contractor for SACS construction, has hired Orange Marine (http://APO.af/UmxQHN), also a renowned top French cable ship company, to commence shortly the deep-water laying of the cable.
SACS: 75% complete
As the first and only direct link between Angola and Brazil, SACS is expected to be fully operational before the middle of 2018. The deep-water phase of the installation will last 90 days and cover a distance of 6200 km of cable at depths of up to 5000 metres.
According to António Nunes, CEO of Angola Cables: "When SACS is complete, together with the complementary infrastructure offered by the WACS and Monet Cable Systems, there will be a paradigm shift in global telecommunications data transport." With SACS in place, wholesale customers between the continents will see a fivefold improvement in latency, as well as better access to America, one of the largest producers and aggregators of digital content and services.
"SACS presents an opportunity for Angola to become one of the telecommunications hubs in sub-Saharan Africa. Investments in underwater cable systems and data centres are creating digital bridges bringing continents closer, but also improving access to major international telecommunications circuits," adds Nunes. "We expect various economic benefits for Angola, as well as other regions where our network exists, with a number of knock-on effects, including further investment from technology companies requiring high levels of connectivity.
Distributed by APO Group on behalf of Angola Cables.
Media contact:
Andrew Fletcher Cole
Atmosphere Communications
AndrewC@Atmosphere.co.za
Mobile: +27 (0)79 483 3208
About Angola Cables:
Angola Cables (www.AngolaCables.co.ao) is an Angolan telecommunications multinational, founded in 2009, operating in the wholesale market, whose main business is the commercialization of capacity in international voice and data circuits through fiber optic submarine cable systems. It is one of the largest shareholders of WACS (West Africa Cable System) providing operator-level services to operators in Angola and the sub-Saharan region, thus becoming one of the largest wholesale IP providers in the region.
Its main projects - SACS and Monet - will interconnect three continents: South America, North America and Africa, as well as the Fortaleza Data Center, a Level III facility that will interconnect its cable systems creating a highly connected network.
For more information, visit the Angola Cables website http://www.AngolaCables.co.ao.